Our Apartments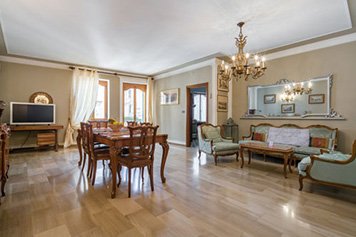 Luxury Home in Ancient Style
APARTMENT IN VERONA CITY CENTERA huge and bright apartment, in a novel atmosphere of early 20th century style, with a quadruple room and a triple.
Optional Breakfast
Stuffing of styles
Old Town
Private bathub
Luxury home
From 7 to 10 people
Book now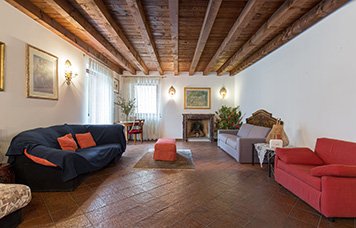 Luxurious Apartment – Juliet
APARTMENT CLOSE TO THE JULIET BALCONYA spacious Apartment at the third floor of an historical bulding. This accommodation is composed by 3 bedrooms, a double room and single room.
Optional Breakfast
Nearby historic sites
Huge terrace
Wi-fi 100 Mb/s
Private parking
Ideal for families
Book now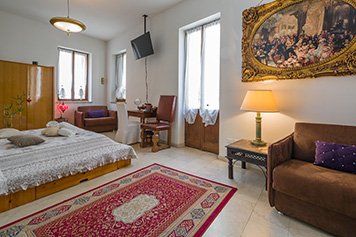 House in the heart of Verona
TWO STEP APARTMENT FROM THE CENTERAnother wide and modern apartment, at the first floor of the building, equipped with all comforts, four large bedrooms , one of them could become a quadruple room.
Optional Breakfast
Breath-taking view
Stylish blend
Wi-fi 100 Mb/s
Carpet
Kitchen & living room
Book now
Gallery: Love & History in Verona
What our guests say

«The atmosphere, the cleanliness, the originality of furnishings make the difference»
Simona, Nature Room

«Very central location. Great welcome and cleanliness ... Room and bathroom spacious and cozy. Very helpful and friendly owner»
Brad, Barocca Room

«The house is large, clean, beds and pillows very comfortable. Ideal for the family»
Carmela, Luxury Antique Style House

«Great availability and kindness of the owners. Spacious rooms furnished with care and originality. Great location!»
Nicholas, Jungle Room